Every effective cabling system relies on Patch Cords for its completeness, flexibility, and functionality. These patch cords allow you to effortlessly add new workstations or relocate existing ones, making them one of the most frequently utilized components in a network infrastructure. The quality of the patch cords is crucial, as nobody wants them to fail shortly after purchase. NIKOMAX®, understanding this need, proudly presents the Essential Series Patch Cords – your must-have solution for trouble-free system maintenance!
Purpose
The ES Patch Cords are designed for establishing home and small local area networks, as well as entry-level Structured Cabling Systems (SCS) that do not require a system warranty.
Design
The patch cords are made from quality pure copper cables with stranded wires. This design offers better flexibility, increase its safe bending degree, and transmit signals without any delays due to low resistance of the material.
Molded Boots, clip protection with a fresh and modern design, along with 50 µinch of gold plating, significantly enhance the longevity of the patch cord, ensuring a minimum of 750 insertion/extraction cycles.
Easy Identification
Each category of patch cord comes with its own color-coded connector for straightforward category identification:
Cat.5e: Transparent
Cat.6: Deep Blue
Cat.6A: Purple-Red
Within the Essential Series, you'll find patch cords across three categories (5e, 6, and 6a) and featuring two construction types (shielded and unshielded). These cords come with an outer jacket composed of LSZH, a low-smoke and halogen-free compound, making them an ideal choice for areas with a high concentration of people.
Eight Standard Color Options
The color selection provides a broad range to suit your specific needs and preferences, including Gray, Blue, White, Black, Red, Red Violet, Yellow, or Green. Our NIKOMAX® Essential Patch Cords in vibrant colors serve as a valuable tool for effortless visual identification within your system. Whether they are patch cables connecting workstations to wall outlets or patch cables linking switches to patch panels or servers, a quick glance enables system administrators to promptly access device information, eliminating the necessity for redundant checks.
Various Length Choices
The ES patch cords are available in lengths ranging from 30 centimeters to 20 meters, providing ample flexibility for organizing server rooms, workstations, and more.
Part number definition
ES - Essential Series
xxx - Patch Cord's length (0,3-20m)
C - outer jacket, LSZH
GY (grey) - jacket color (gray)
Quality Assurance
Rest assured, NIKOMAX® Essential Patch Cords meet all the necessary standards, and the price is more competitive than ever before. Watch this video to see How we make our Patch cords.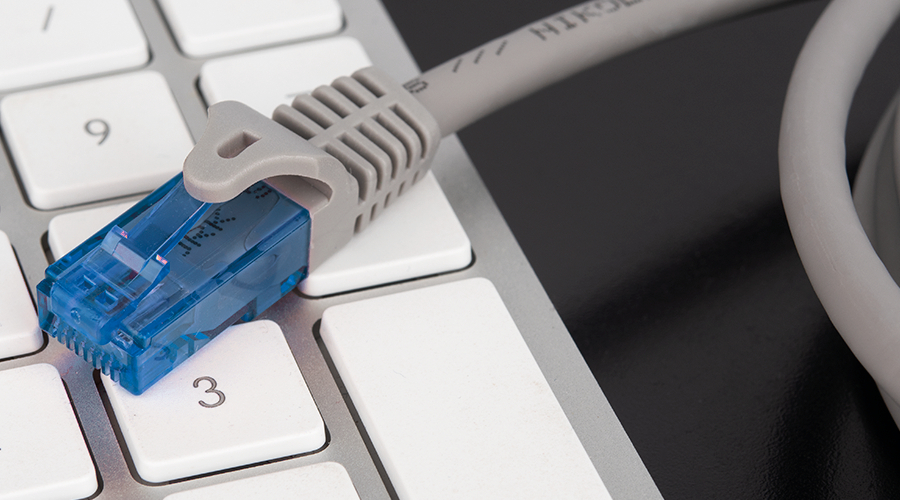 Clip protector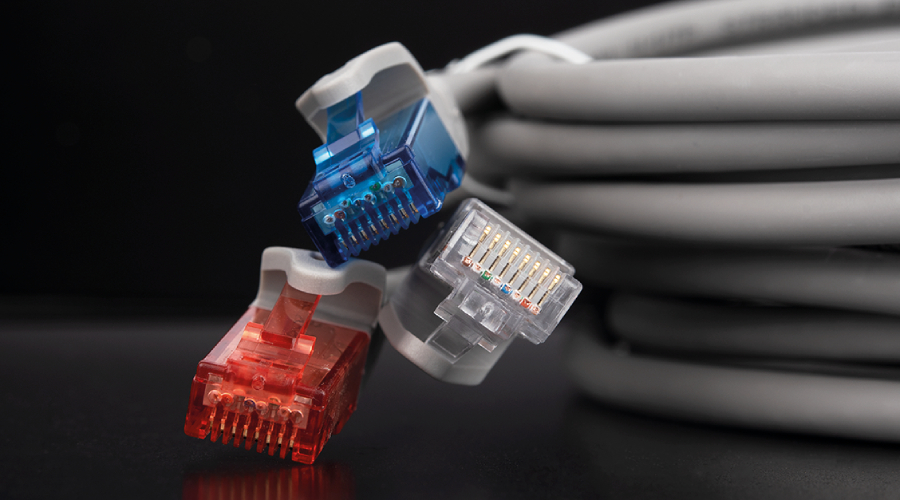 Color Coding Connectors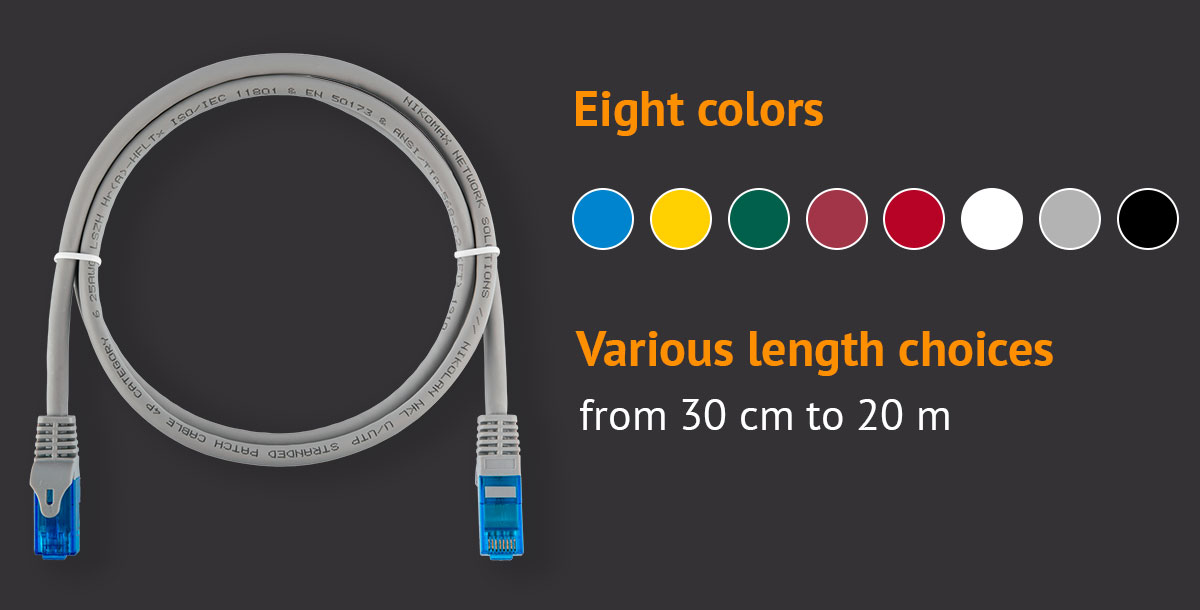 Lengths and Colours
NIKOMAX Patch cords
What's next?
Experience the excellence of NIKOMAX® Essential Patch Cords today!
---
For inquiries and orders, don't hesitate to reach out to us directly.