NETLAN was launched in Russia in 2007 as a LAN cable brand and since then has gained impressive popularity within CIS countries.
The marketing pitch used (We embrace the Earth with our cable) refers to the significant number of cables sold from 2007 to 2018 - more than 440,000 meters, which exceeds the equator's length 11 times.
The creation of this brand is associated with the rapid development of home Internet networks, the construction of which requires quality, but at the same time cost-effective cables and switching equipment.
Since 2010 there have been gradual expansion of the product line with networking components, 19'' anti-vandal wall cabinets, as well as increasing the quantity of cable types. Thus, by 2018 NETLAN in Russia has carried more than 150 SKU in total including more than 50 SKU of LAN cables. The target audience is comprised of internet providers, cable installers, and SMB system integrators.
All products are certified and have a 1-year warranty.
By January 2019 selected assortment of NETLAN cables and patchords will have been available in Singapore to cater to customers who seek a good balance of quality and affordable price.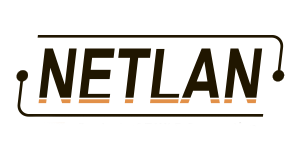 NETLAN